If you're ready to begin your hunt for a historic home in Italy, it's crucial to comprehend the advantages that drive buyers. Owning a historic home provides a profound connection to the past as well as a good investment opportunity.
Unique Properties: Historic Italian properties offer unique architecture, beautiful design, and a rich cultural heritage that is difficult to replicate.
Strong Investment Potential: The value of these Italian "pieces of history" tends to appreciate over time making it a potentially lucrative investment. Such properties are less likely to be severely impacted by market downturns.
Location: Many historic properties are located in desirable areas of the "Bel Paese", such as medieval towns, coastal villages, and picturesque countryside, offering both a beautiful environment and a prime location for tourism.
Tax Incentives: The Italian government offers tax incentives for those who restore historic properties making it easier and more affordable to renovate and maintain these prestigious homes.
Cultural Experience: Buying a historic property allows you to immerse yourself in the rich culture and history of Italy, offering an authentic experience that cannot be found elsewhere.
Why is Tuscany a region to buy a historic property?
Tuscany is renowned for being a region with abundant historic real estate and is famous for its beautiful art, architecture, and historic landmarks which attract international visitors and buyers from around the world. The beautiful landscape provides a perfect backdrop for historic properties; from castles and villas to farmhouses and luxury apartments, the diversity of property types and styles provides a wide range of options for buyers.
Where to buy a historic home in Tuscany?
18th-century seaview villa with Italian garden in Pietrasanta on the hills of Versilia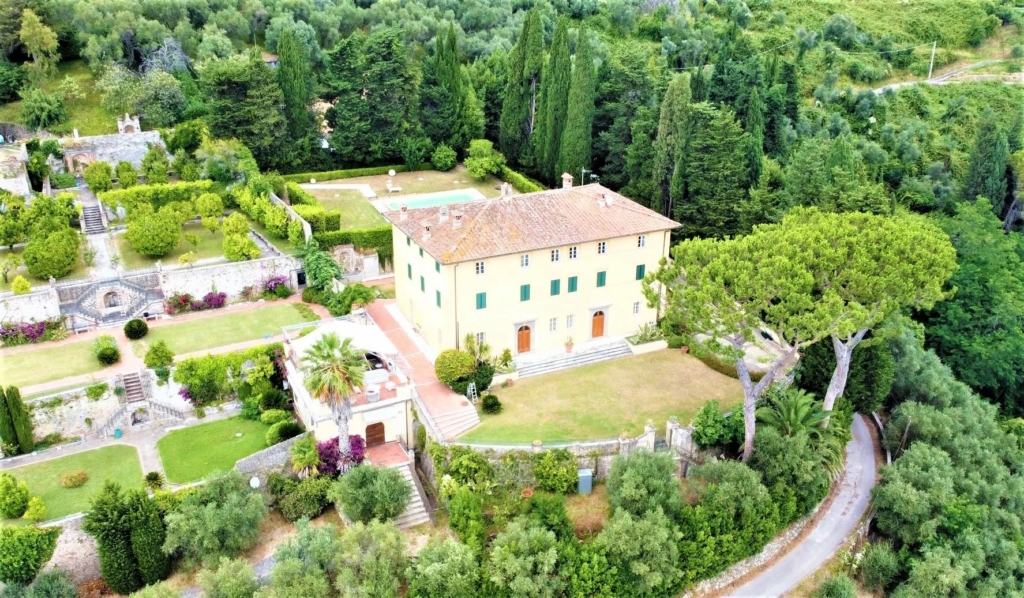 Price on request
Magnificent 18th-century residence situated on the hills of Versilia overlooking the Tuscan coast with spectacular panoramic views from Livorno to the Poets Gulf. The villa is surrounded by centuries-old olive groves that enclose the suggestive Italian garden whose terraces and citrus grove gently decline toward a wonderful sea view. See listing
Historic villa with private park, lake, and pool for sale in Lucca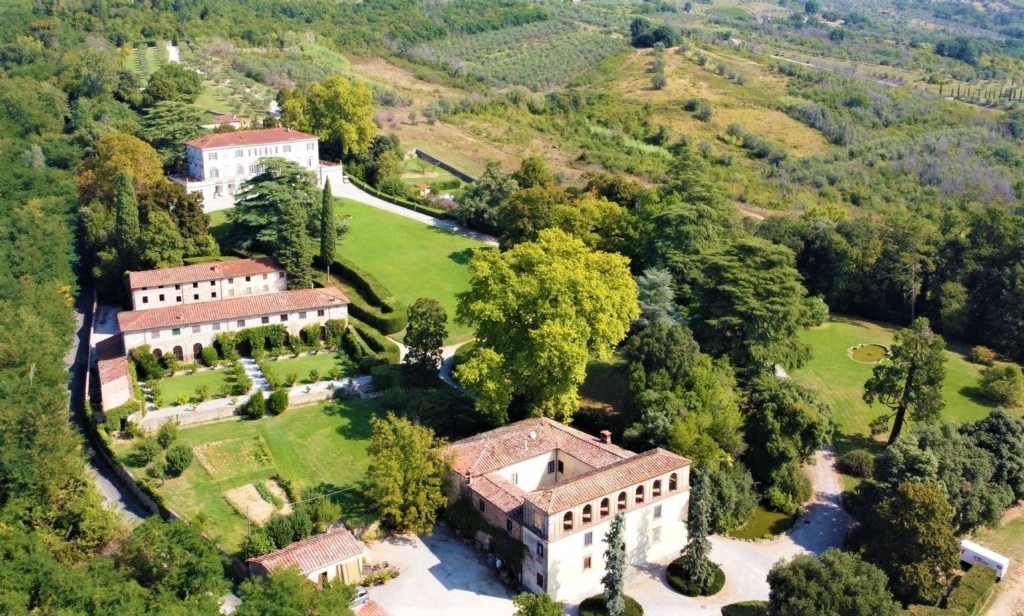 Price on request
This stunning villa, one of the most beautiful and important in Lucchesia, is surrounded by approximately 3,5 hectares of English gardens and by a further 50 hectares of land some of which is planted with around 2.000 olive trees for the production of olive oil and the rest consisting of woodland. Within the grounds are a neo-classic manor house and two outbuildings completed by the swimming pool, the private lake, and the suggestive fountains with waterfalls. See listing
Exquisitely renovated villa with terraced garden, pool, and wellness center for sale in Pontassieve – Firenze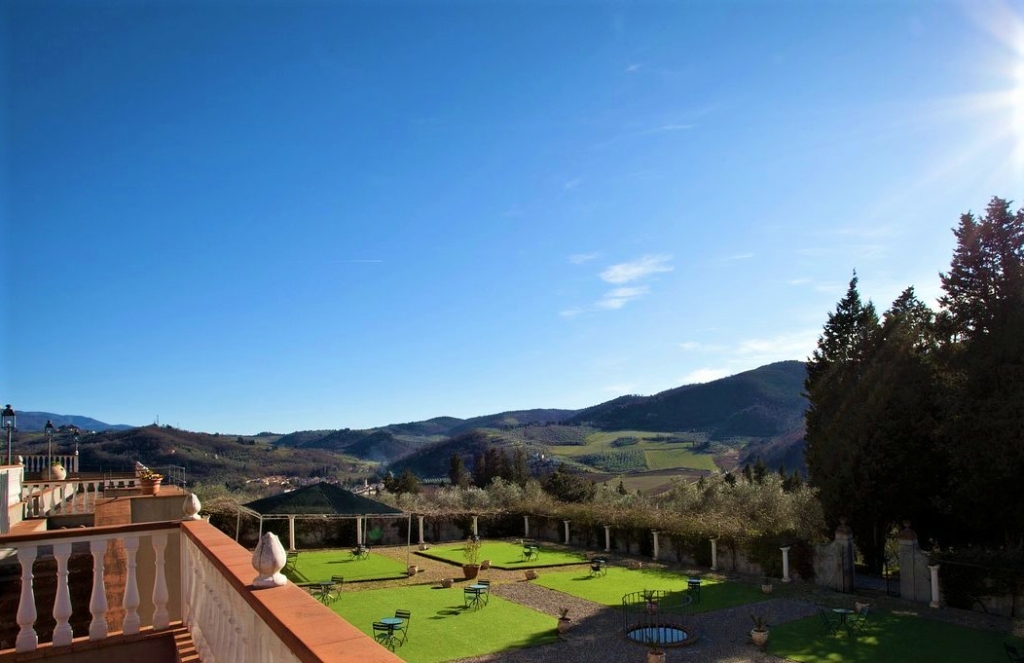 Asking price € 4.800.000
This historic villa located in Pontassieve near Florence is immersed in an elevated woodland of cypress and beech trees and is surrounded by an extensive olive grove from which excellent oil is produced. The villa has a magnificent terraced Italian garden and a spacious pool in a panoramic position complete with a state-of-the-art wellness center. There is also an ancient frescoed chapel for small ceremonies. See listing
Enchanting Villa with annexes for sale in the countryside of Lucca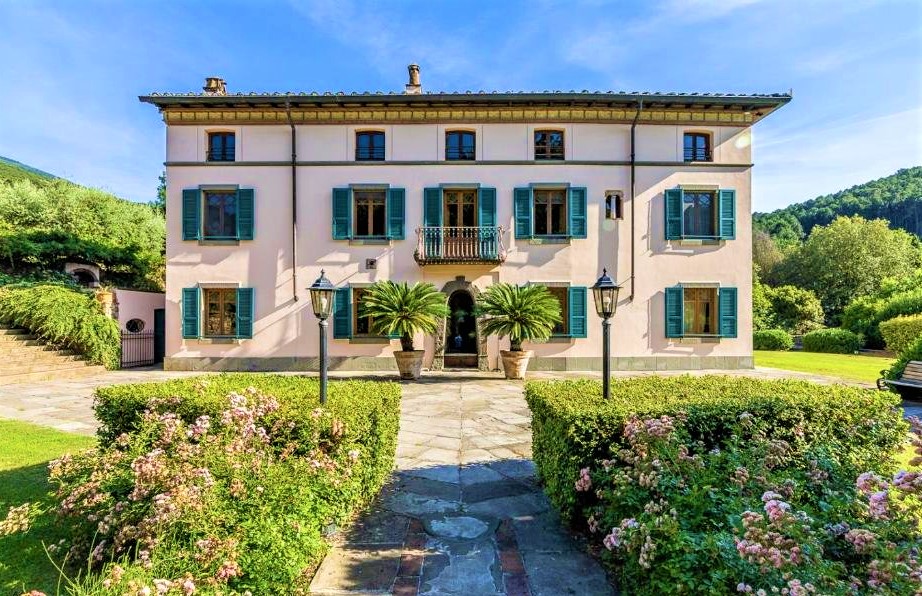 Asking price € 3.500.000
A splendid historical luxury villa situated within a park in a tranquil green area offering spectacular views of the surrounding landscape and a high level of privacy. Just a few kilometers from the center of Lucca, the complex consists of the main villa of approximately 550 square meters and two annexes of 250 square meters and 300 square meters respectively all of which are immersed in a large perfectly maintained garden. See listing
Inquire for more options
Check out the IB International Real Estate portfolio showcasing historic properties throughout Tuscany. Real estate experts will answer any questions you might have and can schedule viewings.