The fascinating Ligurian coast on the Italian Riviera has always attracted a wide array of illustrious international personalities. During the 19th and 20th centuries, Liguria became a meeting point for artists, writers, intellectuals and aristocrats. Among those who have fallen in love with Liguria, are Frank Sinatra, David Herbert Lawrence, George Sand, Virginia Woolf, Charles Dickens, Henry James and Queen Elizabeth to name a few.
Liguria is now a contemporary synonym for the Italian 'dolce vita' as well as 'luxury living' and has much to offer those international buyers with a discerning taste.
Where to buy luxury real estate in Liguria?
Villa with sea views, swimming pool and magnificent gardens in Bordighera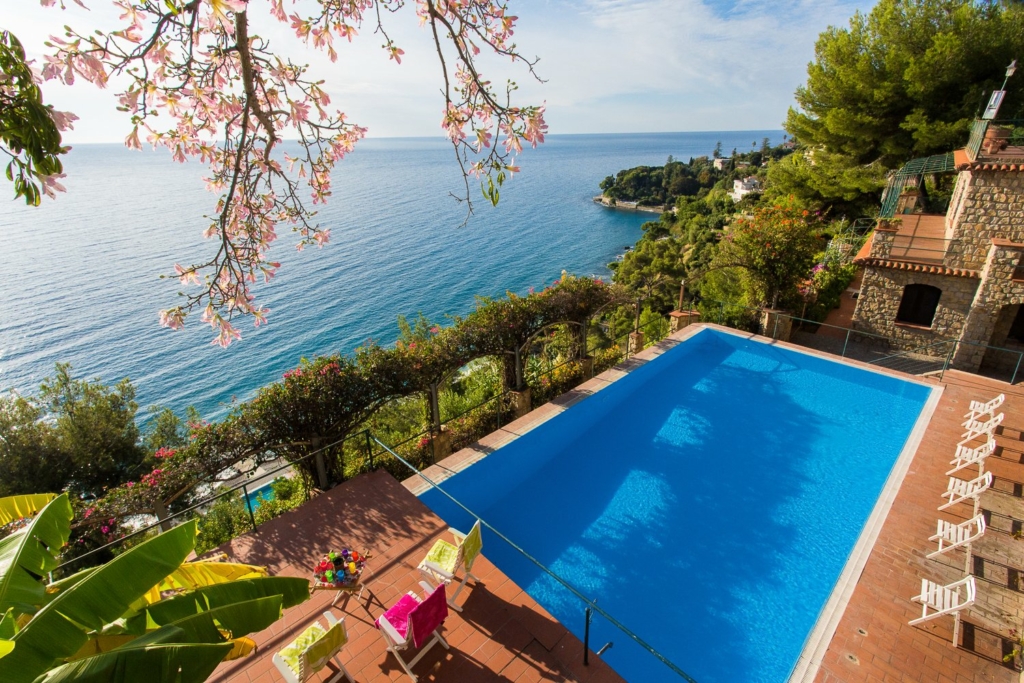 The asking price is on application
The property is located in Bordighera in the renowned and exclusive locality of Madonna Della Ruota in a position immediately adjacent to the sea. Immersed in the flourishing Mediterranean flora of terraced gardens full of exotic plants, flowers, and orchards, the property also has a fantastic swimming pool. In 1958 two Neapolitan engineers chose this location to design a Mediterranean-style villa, which recalled those that are typical of the Amalfi Coast.
Magnificent waterfront villa with direct access to the sea in Cipressa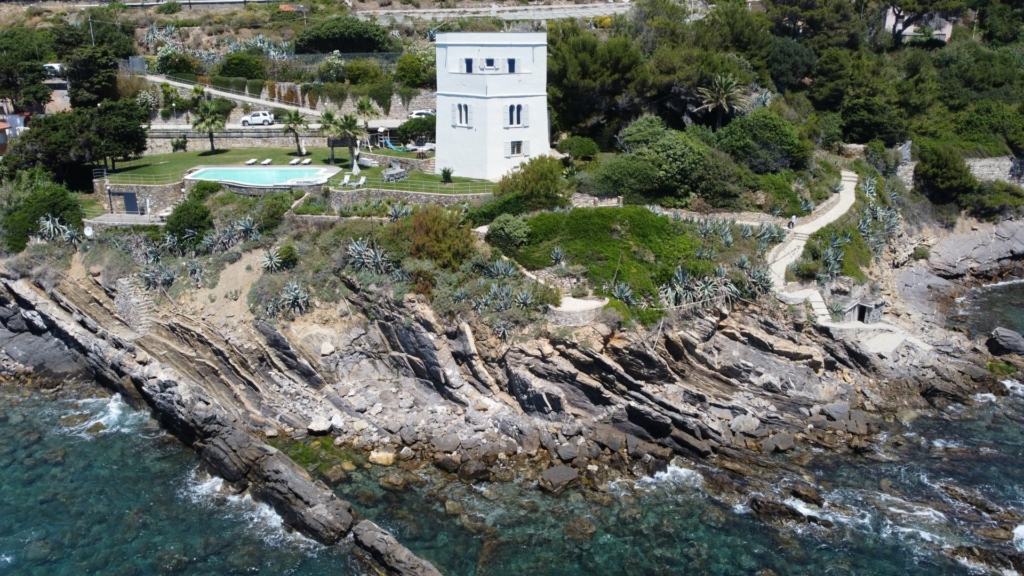 The asking price is on application
This historic luxury property with direct access to the sea and breathtaking views is set on a panoramic promontory a few kilometers from Sanremo. With origins from the Western Roman Empire, the property was used as a watchtower to defend against the Saracens. It took its current form during the sixteenth century. A perfect combination of history and modernity, the property has been expertly restored with great care to preserve its historical features while at the same time providing all the modern comforts.
Neoclassical style sea view villa with pool, tennis court and garden in Cipressa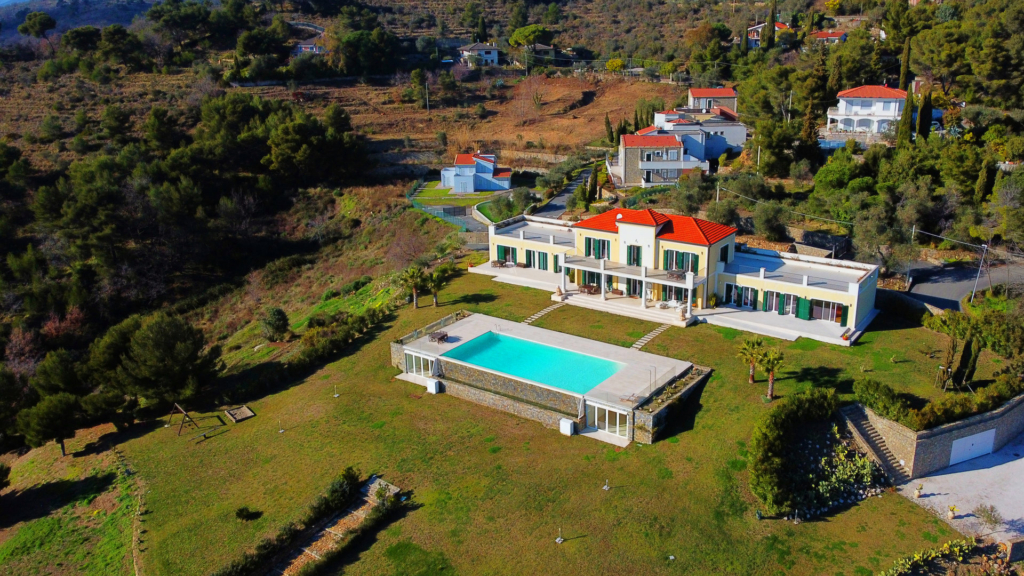 The asking price is € 5.500.000
This beautiful neoclassical-style villa is located in a prominent position on the hill of Cipressa. With a beautifully symmetrical distribution, the property is on two floors in the center with a front porch and then to the side is a single floor surmounted by large terraces. Accessed via a grand driveway, the villa is surrounded by a garden with a lawn and trees, a courtyard, a tennis court and a spectacular infinity pool.
Villa with pool, heliport and sea views in Bordighera

The asking price is € 3.000.000
The property is located a few minutes from the center of Bordighera and offers magnificent views over the city, the sea, and the coastline up to the French Riviera. With excellent exposure, the villa blends perfectly into its verdant setting of Mediterranean scrub and is surrounded by majestic pine trees. To complete the property is a garden of approximately 5,000 square meters, a swimming pool and a heliport.
Wonderful villa with pool and sea views in Sanremo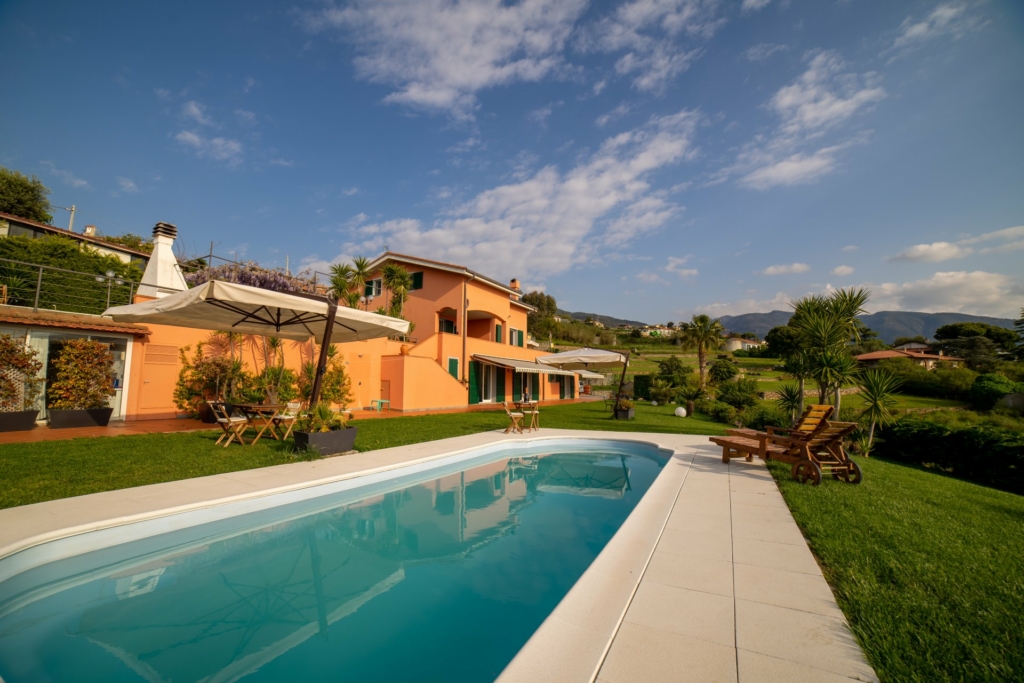 The asking price is € 2.700.000
This wonderful villa is located in a quiet residential area of the renowned seaside town of Sanremo. The villa is surrounded by a splendid fenced lawn and garden with palm trees and flowers which measures approximately 2000 square meters. There is also a swimming pool and a barbecue area with a pergola. Throughout the property one can enjoy the panoramic views of the sea and the coastline as well as breathtaking sunsets.
Inquire for more options
Check out the IB International Real Estate portfolio showcasing luxury properties throughout Liguria. Real estate experts will answer any questions you might have and schedule viewings at your convenience.